This time, the main tasks in hand were cleaning the car from the media day, checking over the car and then converting her from tarmac spec to forest spec.
It took over an hour of jet washing to remove all the Welsh mud on Saturday, during this i spotted a slight coolant leak which i traced back to the top of the rad which is leaking where the tangs holding the top on are loose. This would explain the slight coolant loose, which i thought was due to the levels settling down as the car is hard to bleed. Not a great start…. Then i found some rust on the rear drivers side arch, at first i thought i would have to get someone else to weld this up. However as this was an easily accessible place, and not safety critical i thought i would give it a go.
I was very pleased with my welding result, using some scrap steel i had lying around and and hour with the welder it was all much stronger than Nissan ever made it 🙂 Though it did get a bit heated at times with some paint catching fire adding to the excitement!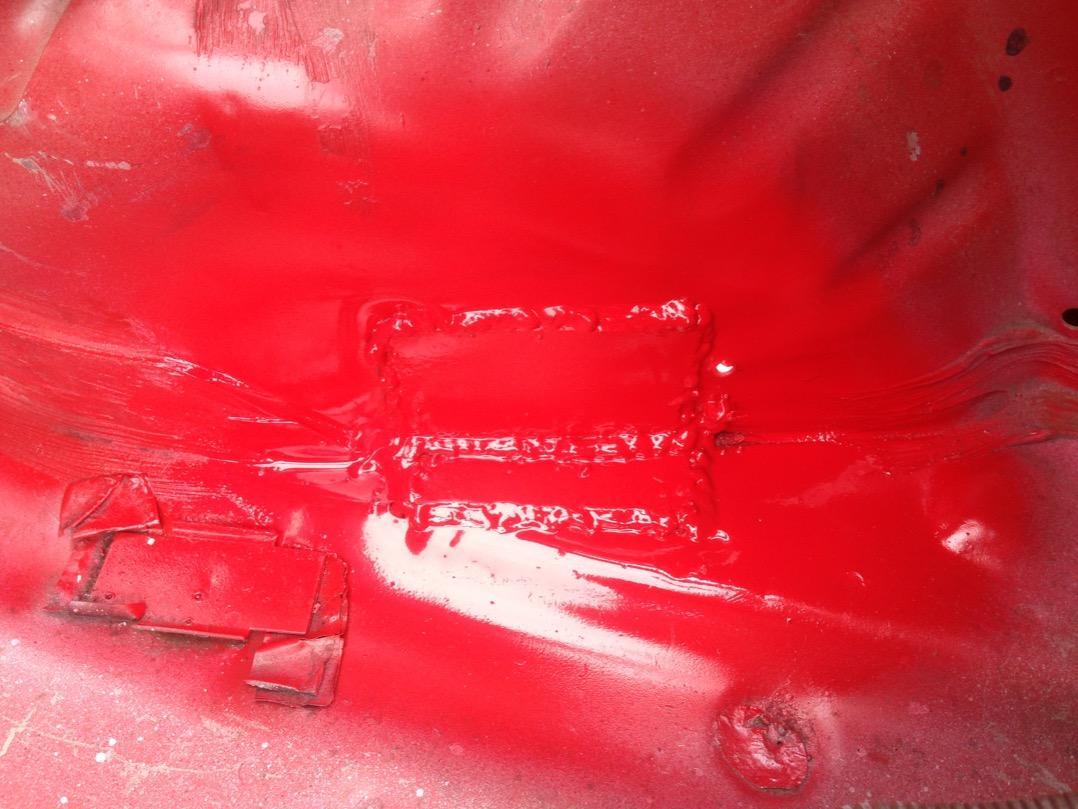 Other jobs completed this weekend :-
– Raised the ride height to forest spec all round
– Fitted OEM spec (softer) ARB's front and rear
– Replaced the mud flap material in-front of the exhaust
– Checked over all new parts fitted before the media day
– Added extra mounts to secure the dash and dials
– Added extra mounts with to the rear bumper (needed for new bigger mud flaps)
– Painted up gravel rash to underside of the car
Jobs left to be done before WRGB now breakdown into two categories
To be done soon / now :-
– Get tracking checked / adjusted to account for new ride height
– Replace electrical cut-off switch sticker
– Replace sunstrip
– Fit navigators electric window kit
– Make up camera power extension lead, to allow multiple camera angles to be used.
– Fit new rad, and bleed cooling system
To be done just before the event :-
– Clean the air-filter
– Change oil and filter
– Fit new front pads, bleed fluid and bed in
– Fit knobblies and spares