Being half-term I have been able to do a bit of work on the rally car when home from work in the evenings this week.
Yesterday; Removed the Wales Rally GB stickers, finished that last engine bay jobs, tidying up
etc….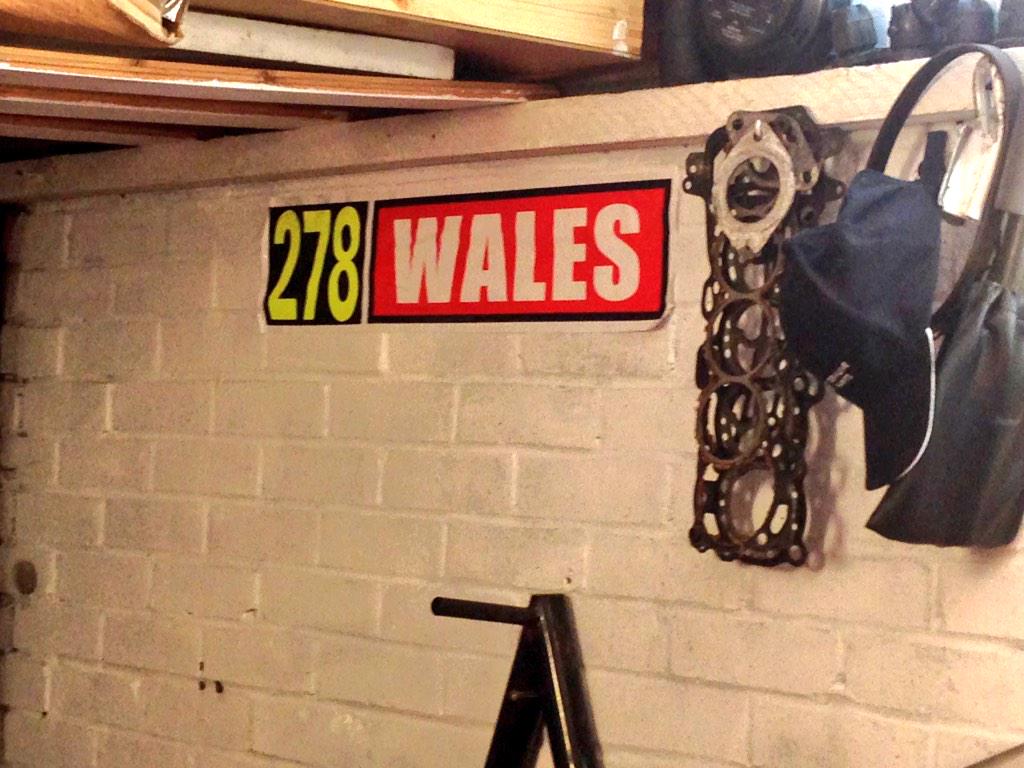 Today; Removed the rear spring spacers, as back to tarmac settings now, then started her up to warm her up. Started up on the button, no sign of the part-time misfire. Then grabbed some dinner and the went out for a proper test drive, went for a proper thrash and and loads of different driving conditions and no sign of a misfire. So hopefully the issue was to do with the loose rotor arm. Only issue was a loose OSF top mount, quickly did that up with the rattle gun and a run round the block confirmed that the knocking had gone….
I did however find some surface rust showing through the white paint in the rear arches though….
Plans for the weekend as the final prep for Bovington Stages are :-
– Strengthen the plumbed in extinguisher mount
– Fit the nav's electric window (wiring mostly done)
– Wash rear arches, treat with Krust and then paint (white)
– Get the car tracked
– Bleed the front brakes
– Experiment with different rear spoiler angles