The plan for Friday evening was to fit the front tyres for Sunday's autosolo at Finmere and then pack the car up ready for the event.
However when I went to swap the wheels, I found this :-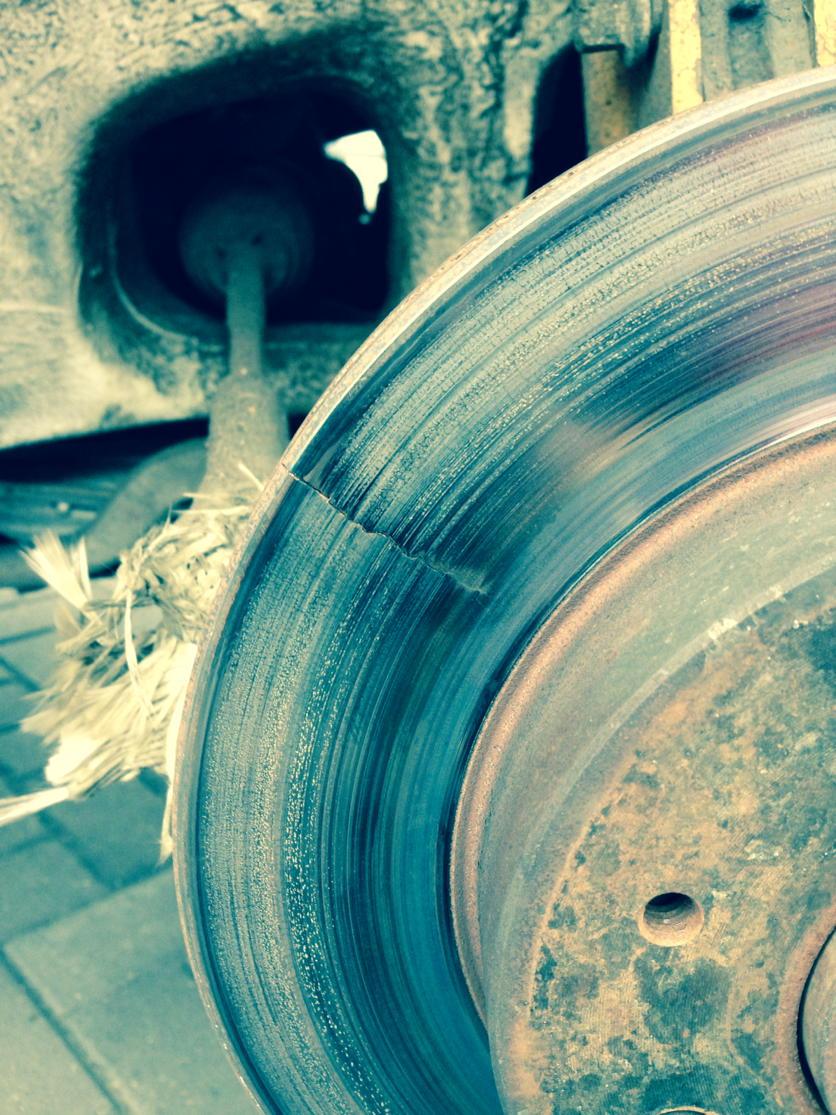 Not ideal..! Luckily I keep a set of front discs in the spares kit. So i dug them out and 15 mins later I had both sides looking like this :-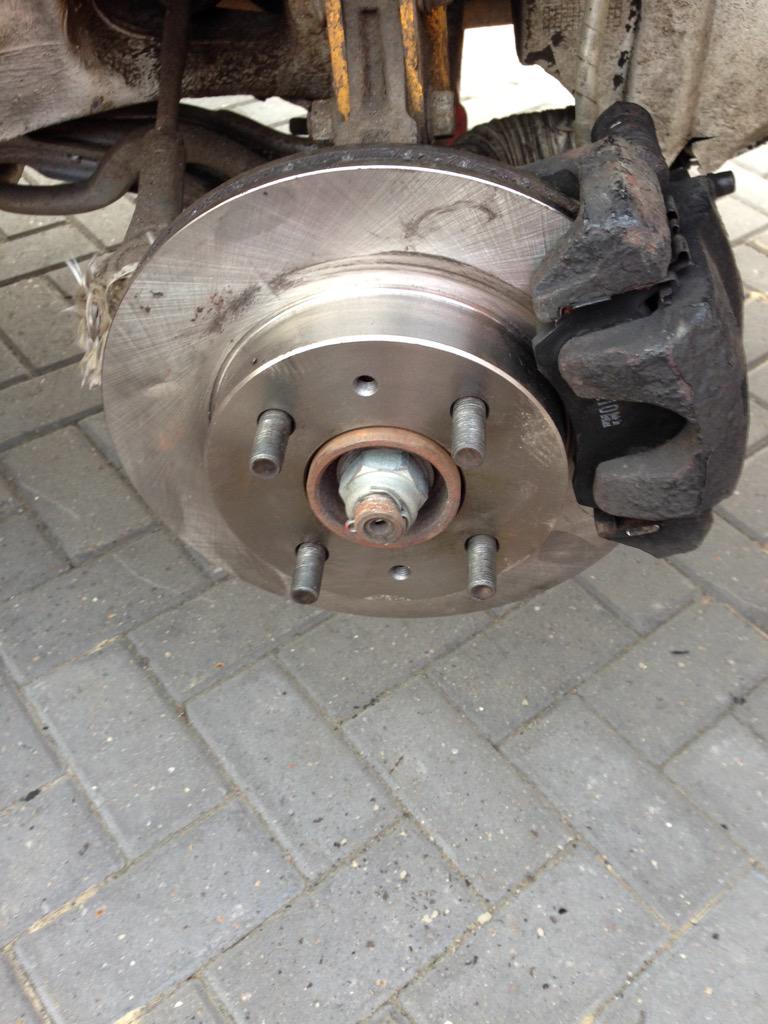 Nice and shiny and new 🙂
With the car all packed up ready to go, I then had to go out and bed in the new discs and then get some fuel. During this I tested out a new iPhone app I found which is free and shows some great data as well as on-board video
I will use this on Sunday at the autosolo which is set to be rather wet looking at the forecast….