Last weekend was spent working on a number of small jobs on the rally car. These were mostly centered around the idea of removing weight from the car.
Jobs done were :-
Removing the side rubbing strips, and then removing the glue holding them on – quite a long job….
Replacing the door cards, with Black corex, this removed over a 1kg from each door!
Lots of use of the hole saw, removing metal from the inner door skins, and plastic from the rear bumper.
Repairing and reducing the size of the NSF wheel arch liner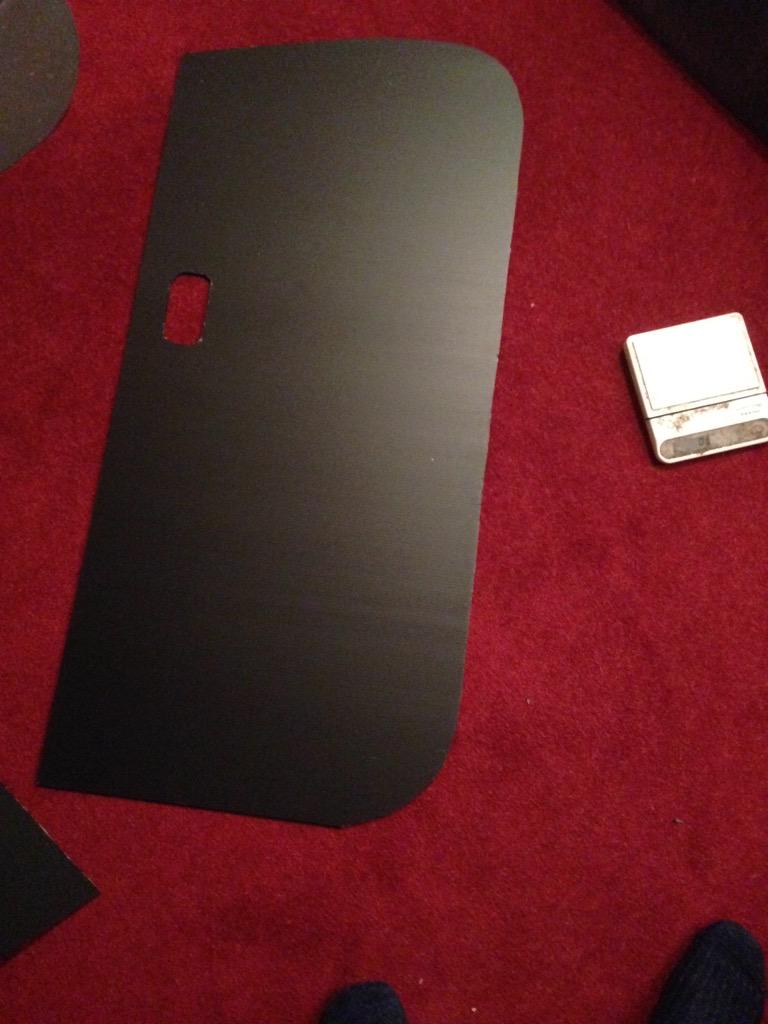 All this added up to remove over 4.7kgs from the car 🙂
Other jobs done; was to jet wash and clean the whole car, and carry out a full bolt check.
This weekend the rally car is off for a 'holiday' to see Matt Humphris, who will be fitting a rear disc conversion kit. This needs doing as the rear drums are the original ones from the factory so have done a LOT of work over the years. Also this should help reduce rotating and unsprung mass, and improve rear braking and maybe even improve the handbrake which has always been rubbish…
Once back from Humphris motorsport, it will be down to the last few jobs before Abingdon Stages at the beginning of June. As always there is a list of final jobs to be done
Paint the sills, repairing gravel rash damage (again!)
Paint the wheel arches white
Change the oil & filter (Blue Print parts)
Fit the sump guard
Bed in the new rear dics/pads
Test the new handbrake
Remove road rally trim
Then finally some road testing to get back into driving the rally car, and getting used to the new brakes.