With Abingdon stages just a couple of weekends away, it was time to get the final prep work done before the event.
I spent an evening using up many spray cans painting the underside of the car, rear suspension, wheel arches and sills. Sadly Micra's do like to rust so keeping the gravel rash / rust at bay is an important job.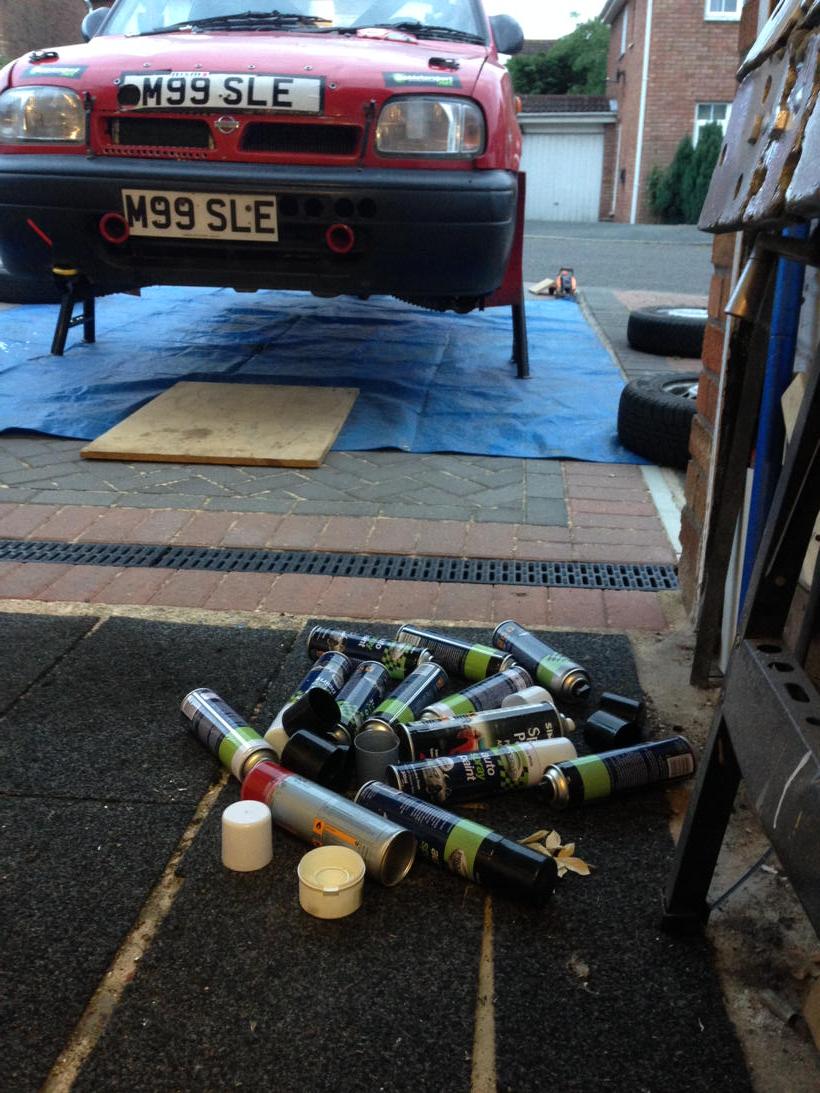 Then it was on to changing the oil and filter, and refitting the sump guard.
The trim had to come out from when it was in for the autosolo.
The last job was to rework the breather system, which following advice from Matt Humphris / Peter Vaughan – Competition Engines. The system I had could cause the lower piston rings to flex at high revs and thus cause oil consumption / loss of power. The lower piston rings need the vaccum to work, so I reinstated the OEM setup. This does clean up the engine bay and give more working space, and of course save some weight.
Todays weight saving was a total of 0.747 kg – well every little helps!
The only thing left to do before Abingdon is some road testing to get used to the rear disc brakes.