A quick trip to the Rover Centre today, saw a bit of welding to the front roll cage feet mounts to ensure they are up to the latest MSA specifications i.e. fully boxed in. This is something that had been mentioned at scrutineering earlier in the year and then confirmed in the latest MSA magazine, so I thought it would be best to get it sorted. I had already made up the plates, but left the welding to someone who knows how to weld.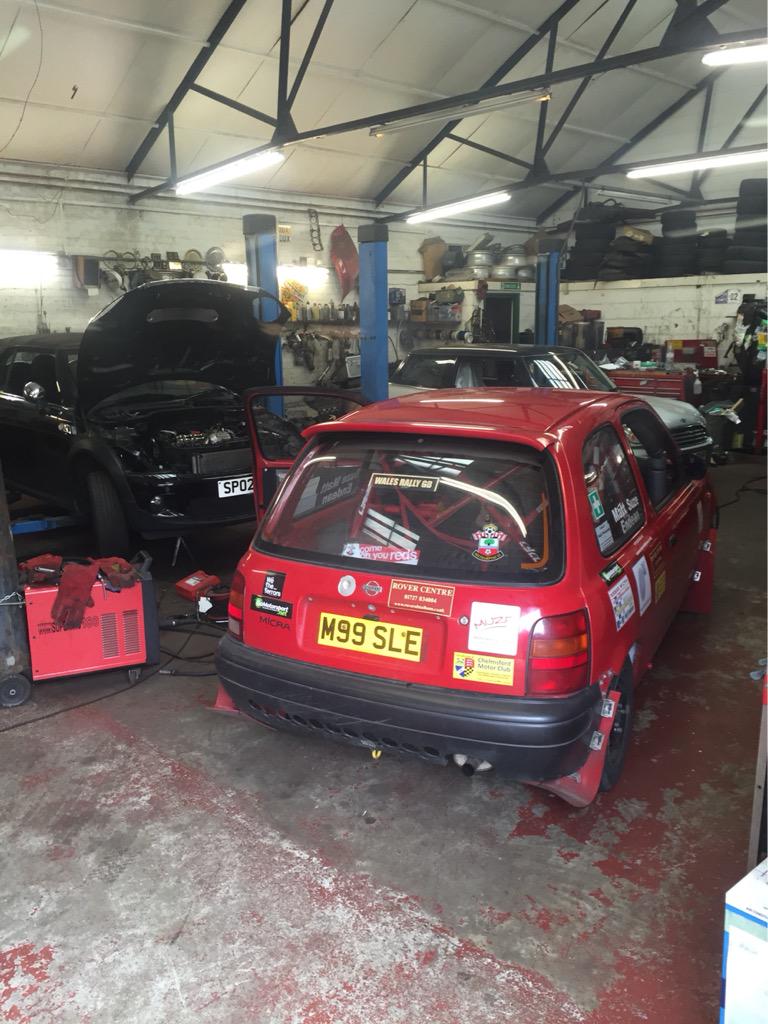 Once home, it was a case of painting the inside a couple of coats of AJ4 Flame Red, and then 4 coats of black paint on the underside of the floor where the welding had burnt off the paint and underseal.
This was also a good chance to re-do the waxoil in sills and rear arches. So two cans of spray waxoil later will hopefully help keep the dreaded rust bug away, which Micra's are sadly known for…
After that I removed the now out of date seats, I will clean these up and then put them up for sale on eBay. Whilst the seats were out I added two additional securing mounts on the plumbed in extinguisher. I will also use this chance to clean up all the dust and mud from lots of rallying. I will also seal up holes in floor pan, to try to reduce the amount of mud and dust
Then it was on to working out where to mount the rain light (the hole where the rear wiper used to be is handy for this) and the 3rd high level brake light (probably on the rear window), and a bit working out some wiring. Luckily someone in the past had fitted a tow bar to the Micra, so there is labeled up wiring for the rear lights which is handy.